Ralph Harper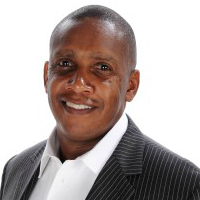 Chief Executive Officer of DPLOYIT, Inc. is a seasoned professional with over 16 years corporate work experience. He has held a number of leadership roles at Fortune 100 companies including Equitable Life Assurance, PepsiCo and Frito-Lay.
Throughout Harper's corporate career, he has been responsible for proposing, planning, developing, deploying and supporting enterprise technologies and systems worldwide. Harper has a degree in Business Administration with a minor in Computer Science from Talladega College in Talladega, Alabama. Harper is a proven leader with an extensive and impressive track record of delivering measurable results. Harper left PepsiCo in 2001.
Harper founded DPLOYIT in July of 2000. However, the company was not fully operational until the Spring of 2002.
Harper placed strict focus on building strong business and strategic relationships as a way to enhance business development. Those relationships showed signs of paying off as DPLOYIT exceed its revenue goals in the company's first year of operations.
Under Harper's leadership, in 2009, DPLOYIT was recognized by INC, Magazine as one of the fastest growing companies in the United States. In its INC Magazine debut, DPLOYIT landed in the top 20% of 5000 companies recognized.
Harper has been key note speaker at the Dallas Fort Worth Minority Business Council on a number of occasions.  He spearheaded a seminar for minority business owners which focused on the need to manage and nurture "Business Relationships." Mr. Harper was also the keynote speaker of a three part leadership series which focus on 1. Prepared for doing Business with Fortune Companies; 2. Selling to Fortune Companies; and, 3. Maintaining and Supporting Fortune Companies in the Years After the Sell. Harper also, was keynote speaker at the Minority Business Summit hosted by McGraw Hill at their corporate office in Manhattan, NY. Over 50 small business owners attended the summit.
Harper was recently named President and Chairman of the Board of Directors of Catherine Harper for Keepers, a nonprofit organization he, his siblings, and his aunt, Elma Greggs, founded in honor of his mother, Catherine Louise Harper.  Catherine Harper for Keepers places focus on providing a path and means for young children to achieve a minimum of 10,000 hours of information technology training.
Harper has recently added the label "author" to his name as his debut book titled "Stepped Up" "The Urgency for Fatherhood" is scheduled to be released in late summer 2013.  "In this emotional debut, Harper shares in detail the unique relationship he forged with his stepson Cody."
Fern Johnson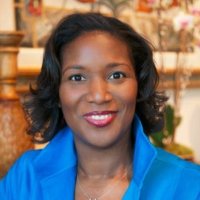 The mission of Fern Johnson is to leave a legacy – within her family, her community and her profession. Leaving this legacy starts with living a quality life – God first, then family and building financial security; learning from those who came before Fern and mentoring others to excel to greater heights.
Fern is an IT executive at PepsiCo, Inc. One of Fortune Magazine's top companies. She began her career at Pepsi in 1992, less than one year out of college and has held many roles within the IT sector. From the first ever local area network/wide area network implementation across Pepsi-Cola, to consolidating data centers across the United States, Y2K, HR systems and enterprise data warehousing, Fern has touched many areas within the vast IT industry. Her current role at PepsiCo is Sr. Director, Global Collaboration. In this role, Fern is providing the strategy and leading a newly developed initiative to reinvent the way PepsiCo works globally, through leveraging Web 2.0 collaboration capabilities. Throughout her career, Fern has led large and small initiatives and has embraced this recent global engagement with much energy and fervor.
Fern is also a very active leader within the Diversity & Inclusion space at PepsiCo. She fully supports the agenda and is active within many groups, including being a member of the Global Diversity & Inclusion Governance Council. Fern's leadership and passion for diversity was recognized in 2005, 2008 and 2011 by PepsiCo when she was awarded the Harvey C. Russell Inclusion Award (Chairman's Award). Fern mentors several associates, is active in several affinity groups and leads community service programs for PepsiCo. In January 2011, Fern was featured in Diversity/Careers in Engineering & Information Technology, profiling her career and background.
Her mentoring and leadership is not only focused within PepsiCo, Fern worked with the youth when she was in New York, mentoring teens. Since moving to Dallas, she has volunteered with Habitat for Humanity and with the North Texas Food Bank. She actively supports the Dallas Museum of Art, MLK Foundation, and The Schomburg Center for Research in Black Culture (NYC). In 2009-2010 Fern was a board member of Girls in Motion, Inc., a non-profit organization supporting the development of pre-adolescent girls in the Dallas area. This March, she also joined the board of the YWCA in Dallas, TX. Fern resides in Plano, TX and remains active within her community.
Ronald Parker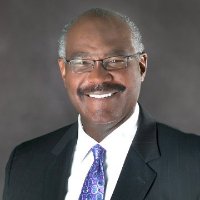 As the Senior Vice President, Global Diversity and Inclusion, Ron is responsible for directing PepsiCo's Global Diversity and Inclusion Strategy and its efforts in becoming the premier company of the 21stcentury.  His primary focus is directed towards succession planning, workforce analysis, and developing the cultural competency of PepsiCo's leaders.  Ron also chairs the PepsiCo Global Diversity and Inclusion Governance Council and its Ethnic Advisory Boards, reporting to Indra Nooyi,CEO of PepsiCo, Inc.  The Council and Boards explore diversity and inclusion insights, consolidate functional initiatives, shares best practices and track execution progress and results.
He is a 28-year PepsiCo veteran who has worked in beverages, snack foods and corporate – in field and headquarters positions.  Prior to this position, he served as Senior Vice President of Human Resources for PepsiCo North America.  In that role, Ron was responsible for all human resource programs related to such things as succession planning, organizational capability, labor relations and human capital maximization.  The Chief Personnel Officers of Frito-Lay, Pepsi-Cola North America, Quaker, Tropicana, and Gatorade, Worldwide Technology Operations and the PepsiCo Customer Teams reported to him.
Ron began his career as Assistant to the Vice President at American Quasar Petroleum.  He then moved to the staff of Texas Christian University, Fort Worth, as Assistant Director of Athletics in charge of national recruitment.  He joined an emerging petroleum services company, the Western Company ofNorth America, where he focused on national recruitment and employee development.  In 1982, he joined Pepsi-Cola Bottling as Human Resources Manager and went on to hold a variety of Human Resources positions, such as Director Human Resources, Vice President of Human Resources Pepsi-West, Vice President Employee Services, Vice President HQ Human Resources and Vice President Corporate Human Resources – PepsiCo, and Vice President  of Human Resources – Frito-Lay North America where he directed all Human Resources efforts for Compensation, Benefits, Risk Management and Staffing and Diversity.
Ron is a board member of the Executive Leadership Council, Baylor Regional Medical Center – Plano, and the Y.W.C.A. of Metropolitan Dallas.
A native Texan, Ron Parker earned his undergraduate degree in Political Science fromTexasChristianUniversityin 1976 where he now serves on the International Board of Visitors and the Board of Trustees.
Ron and his wife Paula reside inPlano,Texasand have three children, Jonathan, Michael, and Lauren.